Why is it important to report on digital marketing performance at all? Your boss is on your case, you've got campaigns running on 5 different platforms in 3 different mediums, your sales team is working hard on new leads, and your budget meeting is at the end of the week. As Marketing Managers we all know the pressure and challenge of showing your marketing department's continued value to the company. Sometimes it's less of a problem delivering the value, and more of a problem making your boss see it. Reporting has become a must-have skillset for successful modern marketing professionals and one which scarcely few Marketing Managers seem to be overly confident about.

Fortunately 2015 is a great time for reporting on marketing. Here are 'Three Ways to Make Reporting Your Marketing Performance Easier in 2015'.

Here's three ways to make it easy:

1. Make Use of Free Tools & Automated Reports

Unlike just a few years ago; now in 2015 there are lots of free tools available to the modern marketer that are bursting with digital marketing data goodness. Probably the most commonly known, and most commonly underutilized, is Google Analytics. Google Analytics has a somewhat limited purpose, in that it tracks only activity related to your website. However, with a bit of guidance you can use this information to tell you a lot more. With the proper setup Google Analytics can help you to: (among many other things)


Show growth trends on your website traffic
Show popular content, products or services
Track lead generation potential
Separate Performance of Marketing Channels (Organic Search, Paid Search, Online Ads, Referrals, Newsletters, Video Channels, Social Media etc.)
Using specialized landing pages & Goals you can design ways to track the performance of even Out-of-Home Billboard Advertising Campaigns, or In-store sales.


If you're like us, it's important to be able to show the results of your hard work as a marketing professional, so these free tools are a great way to start. But wait, there's more!

In working with hundreds of clients I have noticed that one of Google Analytics' most useful features is often ignored. Automated Custom Reports! When you log in to Google Analytics there are a large number of useful report screens and filters that you can use to drill down to the data that you need. But, likely there are only a handful of common reports and data points that are really important to you, your team and your boss. Google Analytics has a great built-in reporting tool that will allow you to set up a custom report to showcase only the data you want and on-demand; set to an automatic schedule.

If you really want to impress your boss, there's nothing better than sending automated reports to her email. It's better to provide the info they need before they have to ask for it. Trust me, it's better for the both of you that way.
2. Set Your Own Rules With Custom Dashboard Tools
As we just covered Google Analytics is a great way to start with Custom Reporting for Digital Marketing, and Google Analytics goes a long way for a free tool to tie-together many elements of your Digital Marketing activities. However, Google Analytics alone is not a complete picture of your Digital Marketing footprint for most modern marketers. If you want to get that full picture it may be time to move to the many available Custom Dashboard Tools now available online. Each tool has a slightly different focus, but they all allow multiple sources of information (Including Google Analytics Data) together in one dashboard, giving you the freedom to select exactly which data, from which source to showcase, and how to combine this data to best demonstrate your impact.

Here are some great examples of Custom Dashboard Tools that you may want to check out:

Klipfolio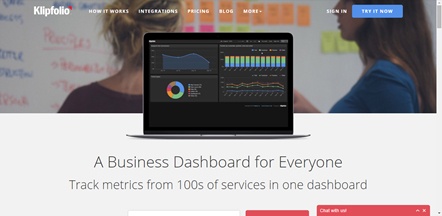 A highly flexible business dashboard platform that can bring hundreds of different datasets and analytics services together in a single reporting screen, or set of report. Klipfolio allows just about any aspect of your business to be assessed as long as there are tap-able data sources. Marketing Managers have taken to this tool due to its massive customizability; but it does have a bit of a learning curve for the less tech savvy.

Geckoboard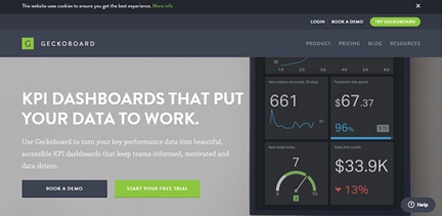 Perhaps one of the top rated Dashboards available to many disciplines, especially popular with marketers, is Geckoboard. Similar to Klipfolio, Geckoboard has strong flexibility in which data sources can be used, but is better known for its visual presentation options which make this data shine. For those web-savvy marketers the dashboard is even customizable through CSS code. Many consider this tool to be among the most intuitive of the leading options.

Vizable by Tableau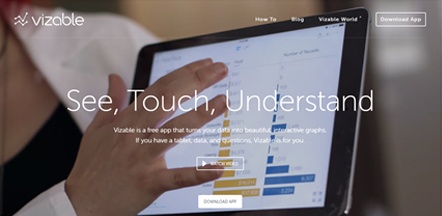 Unlike either Geckoboard or Klifolio, Vizable was designed for the Apple iPad as an app. This tool focuses on adaptable, interactive and filterable data and reports for the manager on-the-go. Using an iPad as a touch interface allows different data sets to be actively manipulated using filters and drag-and-drop dataset swapping. This tool can make you the shining star of a boardroom meeting; always able to adapt to the changes in a conversation, and have the data to support your points within moments.

3. Get an Agency to Do it for You!
So now you've got a sense of where the free and paid tools are that will really make your Digital Marketing data shine and show your performance where it counts…. But maybe you now also have a headache. That's where Digital Marketing Agencies step in to save the day. Many of the best Digital Marketing Agencies already take your data to heart as one of the most important elements of working with a client. Custom reports help agencies to show their impact to you, (the client) in the same way you may need to show your value to your boss as a Marketing Manager. To achieve this, agencies often have already invested heavily in both the tools for custom reporting, and in the best-practices necessary to get the most out of these tools and reports. Partnering with an agency like this can be a powerful short-cut to an impressive reporting habit that can really knock the socks off of your boss.

When you meet with your agency next, be sure to ask them about what reporting tools and benefits that have to offer you. If they're good, they'd be excited to tell you all about them, (data's cool!).

Primal Tribe has several tools and custom reporting platforms that are used across all of our services. Showcasing the impact and value of the work we do is paramount to our goal of "making digital marketing useful". We have access to a specialized handful of data tools and platforms that we use to benefit our clients. Google Analytics is just the start, bringing specialized knowledge to tools like RavenTools and Hootsuite, and full enterprise-level marketing suites like Hubspot, Marketo and Adobe Marketing Cloud to name just a few. Ask us about them today.


So now you're ready to take advantage of free tools, make it custom with powerful dashboards, or tap in to the rich resources of qualified Digital Agencies to show your marketing impact. Let's get out there and make the data work for you.

If you like this article and would like to learn more about Marketing ROI, please check out our detailed guide below....